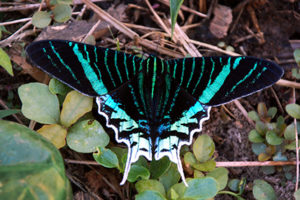 Acaté needs your help to continue its important and unique collaboration with the Matsés tribe in the Peruvian Amazon.
The Matsés or Jaguar People were contacted in the past half-century and live in some of most pristine rainforests in the world. What makes our projects so high impact—and your support so urgent—is that their forests and culture has remained intact until recently, providing all of us a rare opportunity in the 21st century to be proactive.
The world of the Matsés is already changing. Predatory oil companies are pressing to exploit the large reservoirs of natural gas in Matsés' territory, the extraction of which—if recent history is any precedent—will poison their waters and sicken their children.
The lure of the city is pulling younger Matsés away from their homes into a reality of poverty and exploitation. Matsés who do remain need cash to secure basic material goods which forces them into to the only economic opportunities locally available: hunting bushmeat and/or logging; both practices threaten to deplete their already strained forests.
Their population, already devastated by epidemics of disease that followed early contacts, is certain to be beset with the next wave of 'introduced diseases', namely obesity, depression, and alcoholism.
In a profoundly shifting world, the Matsés are struggling with limited resources for their cultural survival. They are on the knife's edge.
Without your assistance, however, the Matsés will follow the same tragic path taken by so many indigenous peoples before them.
We all have the opportunity to change that, and do right by the last indigenous peoples that remain sovereign and self-sufficient in their native lands.
Acaté & Matsés Resiliency Action Plan
The Acaté team and Matsés leadership have worked closely together to develop a three-point plan of action that is welcomed by the Matsés communities and will be implemented in a logical, sequential manner:
Developing programs that provide long-term, sustainable revenue to the communities, enabling them to buy the simple items they need for their homes. By harvesting renewable tree resins, they can immediately earn the income they need and be free of destructive and dangerous timber-cutting jobs.
Designing agroforestry and permaculture sites will place the Matsés on the path towards abundance and self-reliance; replacing the slash-and-burn farming practices that no longer work for increasingly permanent settlements.
Supporting indigenous systems of health such as medicinal plant knowledge before they are irrevocably lost. This will maintain their self-sufficiency and alleviate long-term dependency on the limited external medical resources available in their remote villages. Loss of shamanic knowledge can be counteracted with inauguration of an internship program for the youth to learn the wisdom of their elders as well as through development of a traditional health handbook in the Matsés language.Your support is critical to getting these initiatives off the ground, each one of which designed by experts in their field.
Please take a moment to explore this site, learn about our innovative projects, and the depth of experience of our team.
Your action today will go far. Whether or not you decide to contribute, please tell your friends about our website and this urgent, worthwhile endeavor.
The Acaté Team