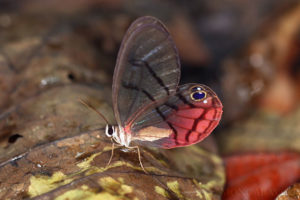 Ensuring accountability, integrity and transparency
Have you ever wondered where a dollar given for conservation goes, whether it be from a large multinational grants of millions of dollars or an individual donation of $20? Far too little funds ultimately trickle down to the field to support the stated objectives of the organization and where the impact actually occurs. This results in an unfortunate disillusionment among donors and local participants as well as deep resentment and lack of trust. Community discourse with indigenous peoples in the Amazon often starts with a long accounting of past disappointments, broken promises, and the question "where did the funding go?". In far too many cases, a project depicted on a website simply not even exist on-the-ground. A quick google search of Matsés reveals many projects seemingly supporting the Matsés, but as of 2022, there are no organizations other than Acaté operating on-the-ground projects with the Matsés in direct coordination with Matsés leaders and communities.
Since its founding, Acaté has set a new standard among conservation organizations for community interactions. A key to our effectiveness is early and frequent community engagement in the planning stages of projects. When the project beneficiaries are included in the selection of the programmatic area of the project and in its planning and development, the implementation of the project gets realized as all community stakeholders have already bought in and understand the project and its objectives. This methodology is the polar opposite to top-down projects, where the development and planning are done remotely and then impose the implementation on the beneficiaries. These projects invariably and predictably fail.
Acate maintains the highest levels of financial and operational transparency with our donors. We carefully monitor and evaluate our operations to deliver our projects on-time and on-budget. Acaté does not exist for the sake of sitting on the sidelines. We are here to make a true impact on the ground and hope you are too.