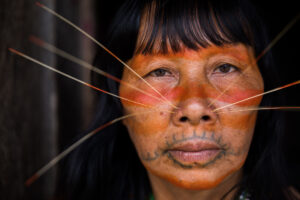 Acaté is a non-profit conservation organization based in the United States and Perú that operates in close partnership with the Matsés indigenous people of the Amazon Rainforest. The Matsés live along remote tributaries of the Javari river in the frontier divide of northeastern Perú and Brazil. The Matsés safeguard a critical conservation corridor comprising over 1.5 million hectacres of intact primary rainforest and shield some of the last remaining uncontacted tribal groups in isolation from unwanted encroachment from the outside world.
Our on-the-ground initiatives with the Matsés in the domains of cultural preservation, sustainable economic development, health, native language education, governance, territorial and ecologic protection are capacity-building and designed to support their self-sufficiency and independence as they adapt to the outside world. All of our initiatives are developed with, led, and implemented by the Matsés indigenous people.
Operating on the frontlines of conservation for a decade, Acaté's initiatives have included the first indigenous medicine encyclopedia that received wide international acclaim as well as projects with original methodology in sustainable economic development, traditional medicine, medicinal agroforestry, nutritional diversity, regenerative agriculture, biodiversity inventory, education, participatory mapping, native language literacy, governance, and protection of uncontacted tribal groups in isolation.
In 2019, the Matsés and Acaté completed a five-year undertaking to map and demarcate, for the first time, their ancestral territories comprising 3.7 million acres of rainforest. The resultant maps, written in their language, are comprehensive cartographic records of their territory, history, land use, and culture. Recently, Acaté and Matsés leadership coordinated the relief effort for the Matsés during the COVID-19 pandemic.
Acaté was co-founded by physician Christopher Herndon and sustainable agriculturalist William Park. Acaté is a confederation of Acaté Amazon Conservation, a U.S. based 501c3 non-profit incorporated in 2012, and Acate Amazon Conservacion incorporated in Peru in 2014. Our team has decades of experience in on-the-ground conservation initiatives in Peru and other countries across the Amazon. For many years, Acaté field coordinator, Dr. David Fleck, lived in one of the most remote Matsés villages and is an integrated member of the Matsés community. Dr. Fleck has written over 30 scientific publications on the Matsés culture, language, and ethnobiology.
Acaté is headquartered in the Amazon gateway city of Iquitos, working with the Matsés that come into the city, thereby providing a much-needed link for their communities to the outside world. Acaté works in daily communication with Matsés leadership and our teams in the United States and Peru closely coordinate on how to best support the Matsés and realize their initiatives.
The development and implementation of each field initiative is guided by the Matsés leadership and communities. Please see our team and governance structure for how we operate. Our field reports provide a level of transparency and accounting that is unparalleled in conservation.
Acaté has formal partnerships with the elected Matsés leadership, Peruvian Ministry of Culture, the Loreto Regional Government Office (GOREL) of Indigenous Assistance (Asuntos Indigenas), the Peruvian Ministry of Health (MINSA), and Peruvian National Park Service the administration of the Matsés National Reserve.
We are a member of the United Nations Global Compact and a service provider through the United Nations Environmental Programme.
See us on social media on Facebook and Instagram.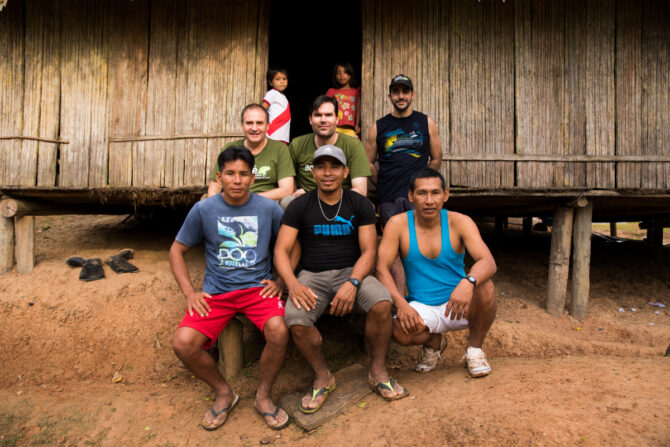 ---