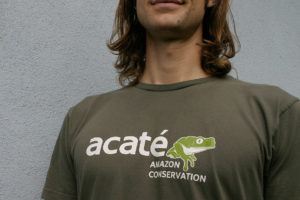 Thanks to everyone who has contributed to Acaté to help fund our Amazon conservation programs!
We're making real headway in the field with our Matsés Traditional Medicine & Health Manual.
In this ground-breaking initiative, Acaté is teaming with Matsés elders to help preserve and transmit their knowledge of medicinal plants from the rainforest. Their knowledge is being compiled from several Matsés villages into a cohesive volume written in their own language. This unique approach tangibly preserves their wisdom meanwhile protecting it from unscrupulous bioprospectors. Already, well over a hundred plants have been documented!
Donate today to continue our Amazon conservation efforts!
These efforts have real impact but require your support. Acaté is an on-the-ground conservation organization that operates with a daily presence in the field. The Matsés live in remote forests that costly to access. Every dollar donated goes directly towards our field work.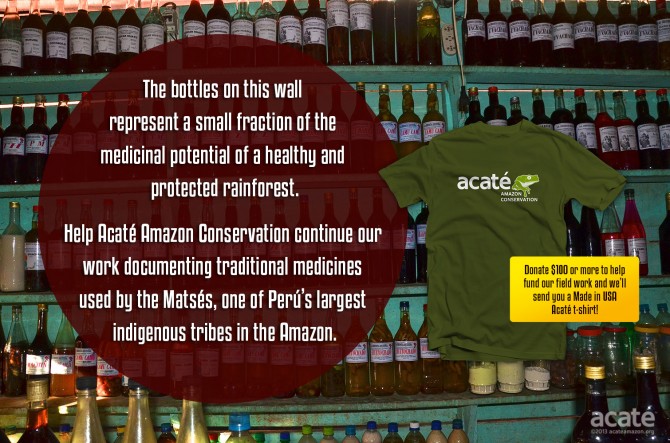 Donate $100 towards Amazon conservation and we'll send you a Acaté t-shirt!
We've still got a few American Apparel 100% Made and Printed in the USA t-shirts available for donations of $100 or more. Please make a contribution today to help move our projects forward in supporting the Matsés people to protect the Amazon rainforest.