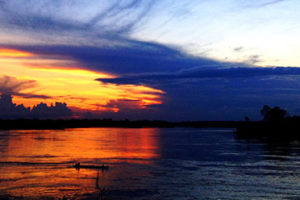 Greetings and thank you for visiting Acaté Amazon Conservation.
We are delighted to be going public with our non-profit organization, Acaté.
More than 10 years ago, we first engaged with the Matsés people in the Galvez region of Perú, in the heart of one of the most biodiverse regions and cradles of life on our planet: the Amazon rainforest. Today, we are excited to share with you, and the world, how we are partnering with indigenous communities, the true protectors of the Amazon, to preserve our shared heritage.
In the creation of Acaté, we bring together a team of truly extraordinary scope of experience and vision. Our projects in the field operate at the cutting edge of conservation through an unparalleled integration of culture, health, and ecology into our mission. Real and measurable progress drives every one of our initiatives; each is assessed for impact, sustainability, and accountability.
Please take a moment to look through our site and invite, as always, your feedback and input.
We hope that you will consider joining us.
Please consider donating to Acaté
As a self-and donor-funded entity, our ability to make a difference depends on your support. We accept nothing less than complete transparency in every aspect of our organization. We welcome your input and support, whether through donations or volunteering, both here in the United States or abroad.
Please join us.
Thank you for visiting us and we look forward to sharing more Field Updates with you as we continue.